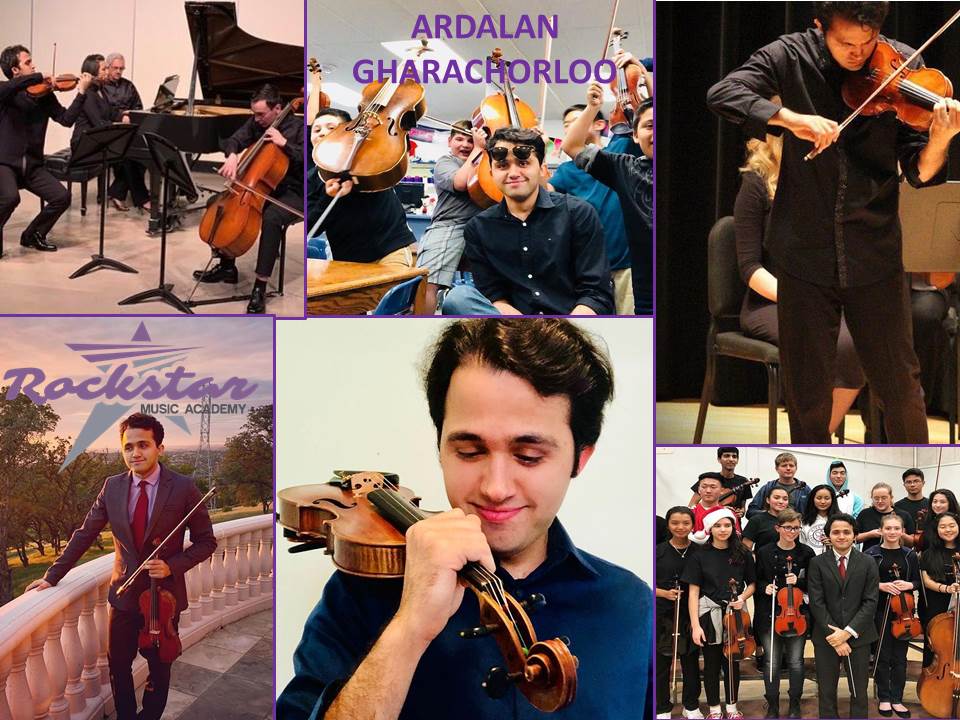 MEET ARDALAN – Since his earliest childhood, Ardalan Gharachorloo has been destined for greatness. By the age of nine, he was well on his way. Winning the "Rising Stars" competition in Tehran, Iran. He was featured in the "Rudaki Theater" built in the early 19th century by the king of Persia. Worldwide performer and artist, Ardalan forged his talents as a solo violinist and appeared with local and regional orchestras throughout the Middle East in countries including Turkey, Dubai, and Iran. He continued his travels with performances throughout Italy & France.
As his travels brought him to the United States, Ardalan continued his amazing journey. A 3 X champion of Sacramento's "Watson" Chamber Music Competition, he has been a featured soloist with the American River College Symphony Orchestra. The accolades continued as he won the "CSUS Aria and Concerto Competition".
He has been the featured soloist in Sacramento States symphony orchestra and served as concertmaster of the CSUS Symphony Orchestra for 6 seasons. 2017 brought Ardalan his graduation from the CSUS School of music. His commitment to his community and craft led him to create Sacramento's Music Beyond Border's Chamber Orchestra (MBBCO). A nonprofit performing arts organization which he led to numerous sold-out performances from the Harris Center to Sac State's concert halls.